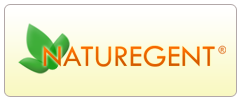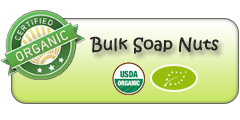 Nepal : Country Profile
Nepal Current time:
Area: Approximately 147,000 sq km, stretching 800km from east to west and from 90 to 230km north to south.

Population: An estimated 29.5 million (July 2011 est.). Annual rate of growth of 2.5%.

Capital city: Kathmandu. Population of about 800,000 in the city itself. Believed to be approximately 1.5m in the fertile Kathmandu valley.

Peoples: Indigenous peoples include Gurung, Limbu, Newar, Rai, Sherpa, Tamang and Tharu with diverse smaller groups. Major caste groups are the Brahmans and Chhetris. Large numbers of Indians and some Tibetans make their home in the country.

Language(s): Nepali 58% (official language), Newari 3%, mainly in Kathmandu. Tibeto- Burman languages (20%) mainly in the hill areas, and Indian languages (20%) mainly in the Terai areas bordering India. Nepal has over 30 Languages and dozens of dialects.

Religion(s): Officially 90% Hindu, 8% Buddhist and 2% Muslim – but these figures are thought misleading. Hinduism and Buddhism overlap considerably in Nepal. Other estimates also suggest that there are some 400,000 Christians in the country.

Currency: Nepalese Rupee (NPR) which is pegged to the Indian Rupee.

Major political parties: United Communist Party of Nepal – Maoist (Chairman – Pushpa Kamal Dahal AKA 'Prachanda'), Communist Party of Nepal-United Marxist-Leninist (CPN-UML) (Party Chairman -Jhalanath Khanal), Nepali Congress (Acting Party President - Sushil Koirala), Madhesi People's Rights Forum (MJF) (President – Upendra Yadav), Terai Madhesh Democratic Party (TMDP) (President – Mahanta Thakur). Nepal Sadbhavana Party (NSP) (Party Chairman – Rajendra Mahato).

Government: Constitutionally, Nepal is a parliamentary democracy with a largely ceremonial President as Head of State and a Prime Minister as Head of Government. The Prime Minister currently leads a coalition government. Elections for a 601 seat Constituent Assembly cum legislature were held on 10 April 2008. General elections are due to be held in 2010.

Head of State: President Bidhya Devi Bhandari (CPN UML)

Prime Minister: Khadga Prasad Oli (CPN UML)


Membership of international groupings/organisations: United Nations, South Asian Association for Regional Co-operation (SAARC), Council of Democracies and others.
External Links: